Pittsburgh Brain Injury Attorney
Medical science is beginning to report that concussions can result in far more significant, long-term brain damage than previously believed. A minor concussion, if left untreated or treated without proper precautions, can result in serious brain injuries many years after the accident. A concussion must always be treated as a serious injury, often leaving the victim with significant medical costs, lost time from work and other financial damages.
Choose the Pittsburgh Traumatic Brain Injury Attorneys at Dallas W. Hartman, P.C. as Your Advocates
If you suffered a concussion or closed-head injury in an accident in Pennsylvania or Ohio, make sure you get the medical attention you need. A concussion is more than just a head ache. It is a brain injury that can lead to permanent damage. Talk to a Pittsburgh head injury attorney at Dallas W. Hartman, P.C., with offices in Pittsburgh, New Castle, Hermitage, Butler and Erie, Pennsylvania.
What is a Traumatic Brain Injury?
Traumatic brain injury, also known as TBI, can steal away character and personality, effectively replacing family members with strangers in family members' bodies. If your family has suffered the tragic effects of serious head injuries, Attorney Dallas W. Hartmann and his associates are ready to help you receive compensation for your loss and related expenses.
Though children, teenagers and young adults most frequently suffer from traumatic brain injury, no person is immune from head injuries. Blows to the head (focal injuries) and inertia-caused (diffuse axonal) injuries can result from:
Playground accidents
Brain injury from a surgical error or anesthesia errors
Brain injuries sustained from these types of activities can be life-threatening and result in cerebral contusions, hematomas, skull fractures, concussions, brain damage and coma.
In traumatic brain injury cases, long-term care and treatment may be necessary. The medical bills can quickly pile up and bury families in despair over the loss of their loved one and their inability to cover their expenses. Do not let this happen to you.
Pittsburgh Brain Injury Representation For Medical Malpractice Victims
A drug interaction suffered by a nursing home resident as a result of medication errors. A hypoxic injury that denies oxygen to an infant during labor and delivery leaving the child permanently disabled. Brain injuries can result directly from physician error and medical malpractice at any age, for countless reasons and with the potential for devastating consequences.
Our law firm is focused on getting results for you in brain injury malpractice cases involving:
Anesthesia errors
Misdiagnosis
A brain injury can leave the injured seriously disabled, impaired or unable to function. Even a relatively minor brain injury can require significant care and rehabilitation. These are costly injuries that can affect an entire family. If your family is facing serious struggle as a result of doctor negligence, you need an experienced Pittsburgh medical malpractice attorney on your side to help protect your rights after a preventable brain injury.
How Can A Brain Injury Lawyer in Pittsburgh Help?
At Dallas W. Hartman, P.C., our Pittsburgh personal injury attorneys provide experienced and effective medical malpractice representation for families who have needlessly suffered. For more than 30 years we have helped people get the compensation they need to take on the challenges of serious injury while holding negligent doctors responsible for the injury they cause.
If you or someone in your family has suffered a brain injury or brain damage due to
medical malpractice, it is important to get the facts and information you need before settling with an insurance company. These injuries can have significant financial damages associated with them that can put tremendous strain on an entire family for years and decades.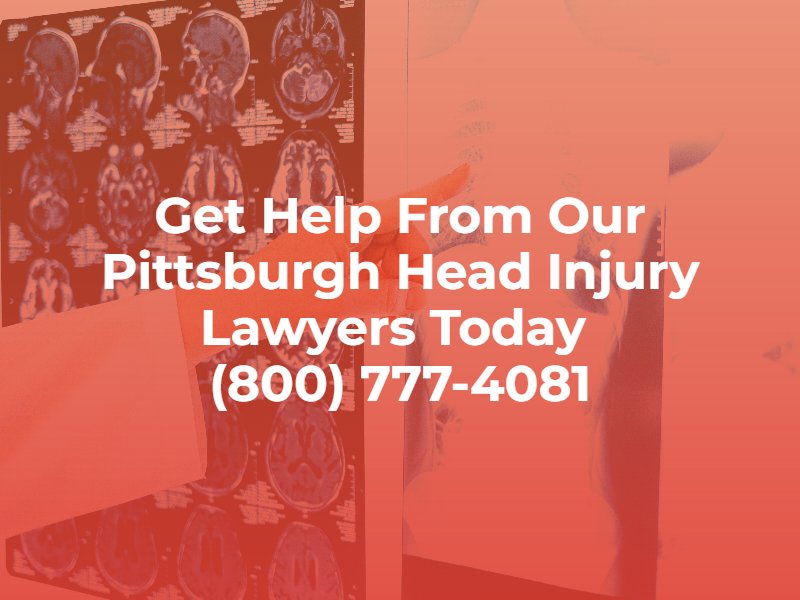 Get Trusted Legal Help From Our Experienced Pittsburgh Brain Injury Lawyers
The decisions you make now can have an impact long into the future. Make sure you are getting advice and counsel you can trust. Don't look for answers from an insurance company or hospital that may be more interested in protecting itself than helping you understand what has really happened.
Our team of head injury lawyers in Pittsburgh don't make assumptions and guesses about concussion injuries. To investigate the full extent of damages, we work with independent brain injury professionals and medical experts to prepare your case for court. When we know the full extent of financial and medical damages resulting from your concussion, we begin the process of negotiating a full and fair settlement. Always, we are prepared to take your case to trial, where the opposing attorneys know we have an excellent record of successful jury verdicts for our clients.
Contact Our Pittsburgh Head Injury Lawyers For a Free Consultation
No Attorneys' Fees Unless You Recover Money Damages!
From our offices in Pittsburgh, New Castle, Hermitage, Butler and Erie, Pennsylvania, we represent clients in communities throughout the Greater Northern Pittsburgh metro region and throughout Pennsylvania and Ohio. Call us at our Pittsburgh office at (412) 262-2888 or toll-free at 1-800-777-4081 or contact us by e-mail to arrange a free consultation with an experienced Pittsburgh concussions attorney today.