Pittsburgh Medical Malpractice Lawyer
We do not want to believe it can happen, but doctors and medical professionals do make mistakes. Unfortunately these mistakes can cause permanent damage or even death. Medical errors can be made by physicians, anesthesiologists, nurses, technicians, residents, and even medical devices. If you believe you or a loved is the victim of medical malpractice, please call Dallas today at 1-800-777-4081 or contact our negligence attorneys in PA or OH for a free evaluation of your case.
Pittsburgh, Pennsylvania & Ohio Hospital Negligence Attorney
Many people call our firm because they suspect a mistake has been made and they want answers. They want to know what happened. Not all bad results are caused by mistakes. Even when there is no malpractice involved, hospitals, physicians and other medical professionals often stop talking, leaving you in the dark. When you call our office your case will be reviewed by experienced professionals who may be able to provide you the answers your doctor or hospital would not.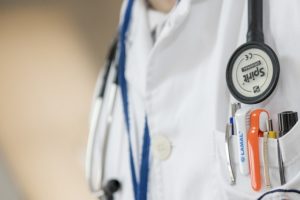 What is Medical Malpractice?
Medical malpractice can occur when a negligent act or omission by a doctor or a medical professional results in damage or harm to a patient. Negligence by a medical professional could include a delayed diagnosis of a heart attack or stroke, misdiagnosis of a pulmonary embolism, an injury to a newborn, misdiagnosis of cancer, a medication error or a surgical error. If the negligence caused an injury to a patient, you may be entitled to a financial recovery.
Malpractice can happen anywhere: in a doctor's office, at the emergency room, during surgery, in the delivery room or even at a laboratory. Any type of physician, radiologist, anesthesiologist, gynecologist, or nurse can make a mistake. If you have been injured or you have lost a loved one and feel that a medical professional may be responsible, you may have a medical malpractice case.
How long do i have to file a medical malpractice claim in Pittsburgh?
The time limit that you have to file a valid claim in Pennsylvania for medical malpractice is known as the statute of limitations. Per the malpractice law in Pennsylvania, the patient has a maximum timeframe of two years, not from the actual date of the event, but actually from the point of discovery of the injury.
What if I don't discover the medical injury for a long time after my medical treatment?
There is a second statute in place in Pittsburgh and throughout PA that states that patients are allowed up to 7 years from the alleged medical negligence act to file a medical malpractice suit. If the affected party does not file the suit during this time, you might not be able to successfully file the claim. This particular statute was introduced in March of 2002 in Pennsylvania.
What kind of compensation can I seek from a medical malpractice suit?
The types of damages that you can claim from a malpractice claim can be ones that you can calculate specific amounts, and other claims that are non-economical, and thus can't be figured out with exact calculation.
Examples of Calculated Damages:
– Medical bills (past and future)
– lost wages
– lost earning capacities
Intangible Damages:
– Physical Pain
– Mental Suffering
– Injured Family life Situations
How can I calculate my damages from my case?
These calculations can be determined by an experienced medical malpractice attorney, but if you want to get a good head start, there are some good calculators online that can help determine your case. Here's a good Settlement Calculator.
How Many Malpractice Suits are Filed Each Year in Allegheny County?
Looking at the data from the Judicial System of Pennsylvania going back to 2003, we can see how many medical malpractice cases were filed in all of Allegheny County, which includes Pittsburgh. The highest number of filings occurred in 2010 with a total of 326. Our most recent data from 2016 had 271 filings.
A Medical Malpractice case could happen anywhere in Pittsburgh
We we have worked on big medical malpractice cases from the majority of the top hospitals and medical facilities in Allegheny County. Some of the primary hospitals in the Pittsburgh area include:
HealthSouth Harmarville Rehabilitation Hospital
320 Guys Run Road
Pittsburgh, PA 15238
St. Clair Memorial Hospital
1000 Bower Hill Road
Pittsburgh, PA 15243
UPMC Mercy
1400 Locust St.
Pittsburgh, PA 15219
UPMC Montefiore
3459 Fifth Avenue
Pittsburgh, PA 15213
Children's Hospital of Pittsburgh of UPMC
4401 Penn Avenue
Pittsburgh, PA 15224
Allegheny General Hospital
320 East North Ave
Pittsburgh, PA 15212
West Penn Hospital
4800 Friendship Ave
Pittsburgh PA 15224
No Recovery / No Fee
For over 20 years, Dallas and his experienced team of medical malpractice lawyers have represented people who were injured as the result of a medical error. Dallas has the experience and resources necessary to handle your case. The attorney you chose, makes a difference. The right attorney could mean the difference between a full and fair financial recovery or no financial recovery at all.
Pittsburgh Medical Malpractice Attorneys – Free Case Evaluations!
Medical malpractice laws are designed to protect patients' rights to pursue compensation if they are injured as the result of negligence. If you believe you have a malpractice claim in Pennsylvania, it is important to consult with an attorney who can help you determine whether your claim is worth pursuing. Call us in Pittsburgh at (412) 262-2888 or toll-free at (800) 777-4081, or contact one of our injury lawyers online, to speak with a qualified and honest medical malpractice attorney who will review your case.