Erie Personal Injury Attorney
Erie is the largest city in Northwestern Pennsylvania, with an estimated population of 98,593 people. The metropolitan area of Erie County has 276,207 residents. It's a popular place to live, but it's not without its hazards. In 2014, 2,809 people went to the hospital for injuries in the county. The majority of injuries came from unintentional falls, followed by motor vehicle accidents. Have you been injured in an accident? If you've suffered a personal injury of any kind in Pennsylvania, talk to an Erie injury attorney at the law firm of Dallas W. Hartman P.C.
Why Choose Our Erie Personal Injury Attorneys?
For more than 30 years, our law firm has provided top-quality legal services to injured people in and around Western Pennsylvania. Our Erie personal injury lawyers have a reputation for outstanding excellence. Most importantly, our award-winning law firm works for the individual. The firm offers personalized legal services and one-on-one client care to make each and every injured person feel heard, protected, and optimistic about the future.
Our Erie personal injury lawyers had a recent bad faith claim for a child's brain injury against the Erie Insurance Exchange. The settlement amounted to $18 Million. You can read more about this case here.
Our team of attorneys at Dallas W. Hartman P.C. have successfully secured millions of dollars for clients across Western Pennsylvania. Reach out to our Erie personal injury lawyers today to find out how we can help you fight for the compensation you deserve.
Types of Cases Our Erie Personal Injury Lawyers Handle
Dallas W. Hartman and his team of personal injury attorneys focus on general injury, work accident, and medical malpractice law. They have real-world experience in a multitude of practice areas including:
Do You Need a Personal Injury Lawyer After an Accident in Erie?
When something bad happens to you, it's natural to seek help. You go to the hospital to tend to your injuries – but where do you go for help with the financial burden of an accident? An Erie, PA injury attorney is your best option. Attorneys are advocates for your family's financial future. They use in-depth knowledge of state and local laws to investigate your accident, detect signs of negligence or wrongful acts, gather evidence, and bring claims against responsible parties in pursuit of just and fair compensation. A conversation with a lawyer could lead to recovery for damages such as:
Medical bills. In 2014, county residents racked up $161,801,986 in hospital charges. The median hospital charge was $35,634. After a serious accident, medical bills can be steep. If someone else caused or contributed to your injuries, including the case of medical malpractice, we believe you shouldn't have to pay these bills. All compensation awards include past and future medical expenses.
Lost wages. If your accident and injuries made you call out from work during hospital stays and in recovery, you could qualify for reimbursement of these lost wages. If an injury gave you a temporary or permanent disability and you lose the capacity to earn because of it, this damage is also compensable.
Pain and suffering. The Pennsylvania courts also allow injured parties to fight for noneconomic damages such as physical pain, emotional suffering, distress, and mental anguish. Traumatic accidents often inflict these damages on survivors.
Our personal injury attorneys in Erie work to make sure your family has everything you need and deserve to move forward after a severe accident. Whether you need to negotiate a fair settlement with an insurance company or bring a civil claim against a person, corporation, or government entity, or negotiate help with a work injury claim, an attorney can help. When it comes to getting the law on your side, there is no better associate than a lawyer. Call us at (814) 461-8844 or toll-free at (800) 777-4081 or contact us online for a free consultation with Dallas W. Hartman P.C. We can help you secure the financial future you need after suffering a serious injury.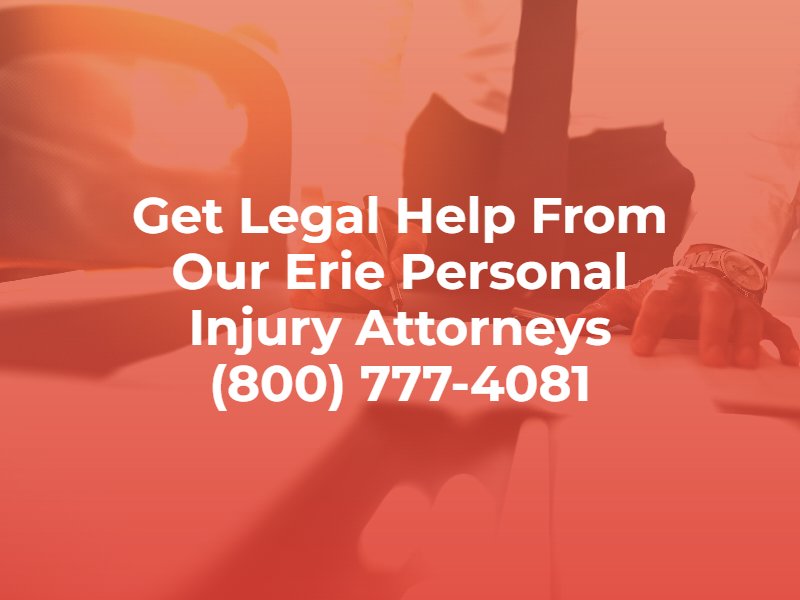 How long do I have to File an Injury Claim in Erie?
According to the state laws, you have up to 2 years after the date of the incident to file an injury claim. This is known as the Statute of Limitations in Erie. It is advisable that you don't wait too long, the sooner you submit your claim, the easier it will be for you and your lawyer to collect evidence and present your case.  Here are some specific statute of limitation timeframes for cases in Erie and throughout PA:
Personal injury: 2 years
Product liability: 2 years
Legal malpractice: Up to 4 years
Wrongful death: 2 years
Slander: 1 year
Contact our team of Erie Personal Injury Attorneys For a Free Consultation
Think you have a case? The experienced team at Dallas W. Hartman P.C., Attorneys at Law would love to speak with you about your case. They offer a complimentary consultation session to discuss the details of your case. We help our clients on a contingency fee basis. Connect with a personal injury lawyer in Pennsylvania today. Our office is located within the historical Renaissance Centre at the following address:
1001 State Street #1430
Erie, PA 16501
Click here for directions.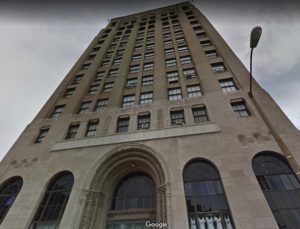 Recent Client Testimonial:
"Dallas was a true lifesaver for my family. When my husband was seriously injured and not able to work again because of it, I had to start over and go back to work just to feed my kids. Because of his injury, my husband became very depressed. Dallas was able to get us a settlement and I was able to stay home and help my husband. Through therapy and pain management I now have my husband's back. We cannot thank you enough." – Satisfied Client