New Castle Workers' Compensation Attorney
Workers' compensation benefits exist to help employees who suffer injuries on the job, and the Pennsylvania Workers' Compensation Act outlines the state's rules for filing and processing workers' compensation claims. Generally, after an employee suffers a personal injury at work, he or she must report the injury immediately to start the claims process. If the injury is severe, the injured employee may need to wait until after receiving medical care. Employers have a legal obligation to provide injured employees with all the materials and resources necessary to file a claim and process these claims in good faith. If you would like to learn more about the workers' comp process and claims, schedule a consultation with our New Castle workers' compensation lawyers at the law firm of Dallas W. Hartman P.C.
How Can a New Castle Work Injury Attorney Help?
Workers' compensation claims can easily turn into complicated legal entanglements, especially if an employer denies liability or there is any uncertainty surrounding an employee's claims. A reliable New Castle injury attorney with experience handling employment-related claims can help an injured employee navigate the claims process and the appeals process, if necessary. Additionally, simply hiring a legal team can make the process go much more smoothly once a difficult employer or insurer realizes the injured employee has reliable legal representation.
How Do Workers' Comp Claims Work in New Castle, PA?
If an employer or an insurer denies liability for an employee's injury, the employee typically has three years from the date of injury to file a Claim Petition contesting the decision. A workers' compensation petition will then go to a  judge in the county in which the employee lives. All parties will then receive a Notice of Assignment once a judge receives a Claim Petition assignment.
Once a Claim Petition reaches a judge, all parties will receive a notice of where and when the hearing will take place. The judge will consider the evidence of the case including medical records, witness testimony, and any other relevant evidence to make a determination about the Claim Petition. In some cases, a judge may schedule mediation to resolve the claim. Whether through the judge's determination or mediation, a final written decision about the Claim Petition decides the final result.
All parties involved will receive this determination. Any party involved has 20 days from the date of the determination to file an appeal with the Workers' Compensation Appeal Board or 30 days from the date of determination to file an appeal with the Commonwealth Court or the Pennsylvania Supreme Court. A knowledgeable New Castle workers' compensation lawyer can guide you through the process of a Claim Petition.
Pennsylvania Workers' Compensation Laws
Almost every Pennsylvania worker can depend on workers' compensation benefits in the event of an injury because virtually every employer in Pennsylvania must carry insurance. This coverage, provided by a private insurer, provides injured employees with coverage for medical expenses and lost wages following an injury on the job. The Pennsylvania Workers' Compensation Act requires all employers to provide coverage for full-time, part-time, and seasonal employees. Nonprofit organizations and incorporated businesses must carry workers' compensation, even if these organizations only have one employee.
Some employees like railroad workers, longshoremen, harbor workers, and federal civilian employees have coverage through other means. Some employees and employers are exempt from workers' compensation requirements for religious reasons. Agricultural workers and casual employees are also exempt from coverage.
The Pennsylvania Workers' Compensation Act provides benefits to any employee who suffers an illness or injury during the course of work. A few exceptions include intentionally self-inflicted injuries and injuries caused using drugs or alcohol or illegal activity on the job. Coverage starts on the first day of employment. It's crucial for employees to understand the importance of prompt reporting. Failing to report a workplace injury immediately could lead to delay or denial of benefits.
What Type of Benefits Does Workers' Compensation Provide?
The Pennsylvania Workers' Compensation Act allows injured employees to collect several types of benefits from a compensation claim:
Medical expenses. Employees can claim coverage for all their medical expenses resulting from workplace injuries. This can include hospital bills, emergency transportation fees, prostheses, medical devices, and any other reasonable medical or surgical services. There is no balance billing to the injured employee, even if there is a difference between the insurance company's coverage amount and the amount paid by the employer or the employer's insurance carrier. The only exception would be if the employee sought medical treatment out of state.
Lost wages. Employees can receive coverage for wages lost during recovery after an accident. Additionally, employees may also receive compensation for a disability that prevents returning to work for an extended time.
Specific loss benefits. Some employees may qualify for specific loss awards for particular injuries. For example, amputation or loss of sight, hearing, or other permanent disability may qualify the employee for a specific loss award.
Death benefits. If an employee dies on the job, the deceased employee's surviving dependents would receive the qualifying benefits.
In some cases, an injured employee may not be able to return to his or her previous job but would still qualify for a different position. If the new position pays less than the employee's previous position, he or she may receive compensation benefits for the difference in pay rate. If the employee is able to take the new job but decides to decline the job offer, the employer may then petition a  judge to stop the payment of benefits to the employee. Workers' compensation judges typically consider the availability of work, the employee's ability to perform that work, and the medical evidence of the situation to make these determinations.
Biggest Industries and Employers in New Castle and Lawrence County
Employment in the New Castle area and throughout Lawrence County encompasses various industries, each with unique concerns when it comes to workers' compensation claims. More than 27% of employees in New Castle work in educational services, social assistance, and healthcare positions. About 12% work in manufacturing jobs, 7% work in arts, entertainment, recreation, and food services, and about 6.5% work in transportation, warehousing, and utilities.
These areas of work each present different types of risk. For example, most people would assume that working in healthcare or social assistance positions would carry a low degree of risk of injury. However, employees in these situations face exposure to disease and repetitive motion injuries. For example, office employees can develop carpal tunnel syndrome or arthritis from typing and repetitive motions at a desk. Healthcare employees are at high risk for contracting patients' contagious diseases and face exposure to blood-borne pathogens. If an employee experiences such an issue, he or she can file a workers' compensation claim for the resulting medical expenses and lost income.
Manufacturing jobs typically carry a higher risk of physical injury than most other lines of work. Employment in manufacturing facilities can mean proximity to heavy machinery and assembly equipment. Working in warehouses carries a risk of injury from falling objects, slip and fall injuries, and many other hazards. Additionally, working in loud industrial areas could lead to hearing loss over time.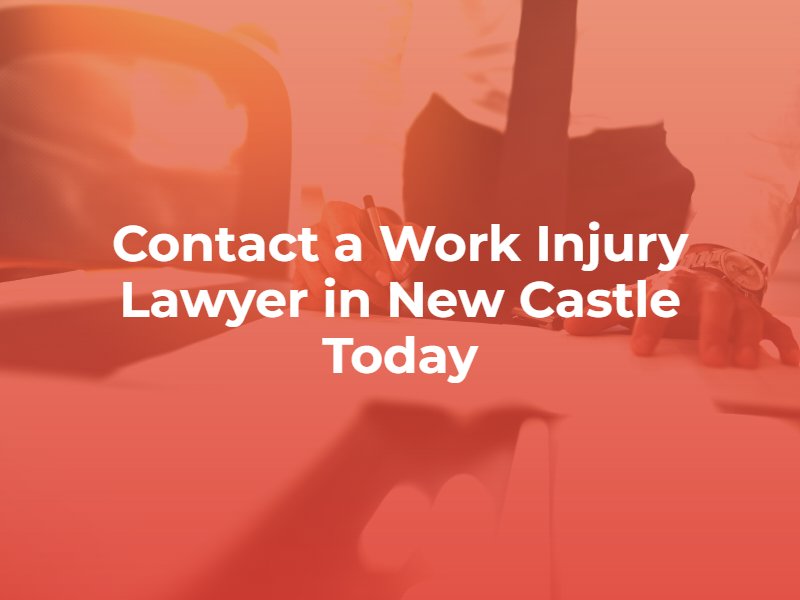 Workers' Compensation Process in Pennsylvania
The workers' compensation claims process in Pennsylvania begins with notification. Once an employee suffers an injury at work, he or she should report it immediately to a supervisor. Pennsylvania workers' compensation laws dictate that any employee who fails to report an injury within 120 days of the injury or discovery of a work-related disease, the employee will not receive benefits. Ideally, injured employees should report their injuries within 21 days at most. It's best for any injured worker to report an injury as soon as possible to prevent any delay or denial of benefits.
Once an employer receives notice of an employee's injury, the employer must report the issue to the individual responsible for managing the employer's compensation program or the employer's insurer. Employers must also report injuries to the Bureau of Workers' Compensation within 48 hours if an injury results in employee death or within seven days for injuries that result in permanent disability or temporary disability lasting more than one day or shift of work.
Within 21 days of filing notice, the employer or insurer will either issue a Notice of Temporary Compensation Payable or a Notice of Workers' Compensation Denial to the employee. The employer or insurer must also file a notice of either determination with the Bureau of Workers' Compensation. A Notice of Temporary Compensation Payable typically means that the employer is investigating whether the employer is liable for the employee's injuries. If the employer decides to deny liability, the employer will issue a Notice Stopping Temporary Compensation and then issue a Notice of Workers' Compensation Denial. If the employer accepts liability for the employee's injury, the employer will issue an Agreement for Compensation to the employee and file it in paper form with a Statement of Wages to the Bureau of Workers' Compensation.
Employers must use a Statement of Wages form to calculate an employee's wages and supply copies to the employee and the Bureau of Workers' Compensation. If the employee returns to his or her previous position, the employer or insurer will file a Notice of Suspension or Modification within seven days of the return. Once the final benefits payment is complete, the employer or insurer will provide a Final Statement of Account of Compensation Paid to the Bureau of Workers' Compensation. In some cases, an employer or insurer will need to provide the injured employee with a Supplemental Agreement to make changes to the employee's benefits structure or payments and file these documents with the Bureau of Workers' Compensation.
Finally, once the injured employee's benefits terminate, the employer or insurer will file a Final Receipt and issue a copy to the injured employee and the Bureau of Workers' Compensation. An injured employee has three years from the date of the last benefits payment to file a claim petition contesting termination of benefits.
Representing The Injured Employees of New Castle
Injured workers in New Castle and Lawrence County can turn to the attorneys at Dallas W. Hartman, P.C. Attorneys at Law for help with their claims. Injured workers have the right to compensation after suffering work-related illnesses and injuries, and our attorneys can make the claims process much easier to handle. Contact us online for more information about our firm, or reach out to our team at 1-800-777-4081 to schedule a free consultation about your workers' compensation claim today.